Are You Just Day Dreaming or Seeking Your Dream?
We have all spent quality time as children day dreaming. We envision ourselves as hero's of our own story. But somewhere between childhood and adulthood we put just the act of day dreaming on hold, (let along seeking that dream we hold dear in our hearts).
Like you, I started out envisioning myself in all sorts of roles as an adult. Time after time landing on the same several possibilities of what the future could hold. But how does one get from where they are to where they want to be?
Without the right influences in our lives, teachers, coaches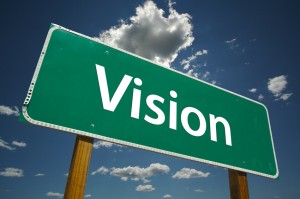 or mentors we can become detoured very easily. Then self-doubt comes along and becomes your partner. Always getting in the last word as you try to format your vision and steps towards fulfilling a dream.
I would like to encourage you that if you have any doubt, toss the doubter out. You have everything you need to fulfill that dream inside of you.
Any vision worth pursuing will have risks. You will be called forth to leave what is comfortable into the unknown. But there are always unknown risks to everything you do. Seeking your vision and dream is no different.
Now go out there and reach for and live your vision, your dream.